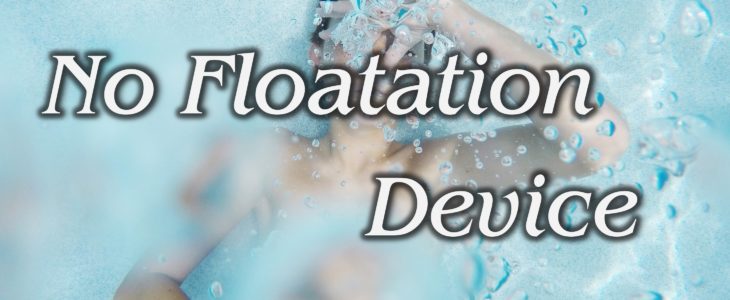 Take off the Life Jacket
And God is able to bless you abundantly, so that in all things at all times, having all that you need, you will abound in every good work.

2 Corinthians 9:8

And my God will meet all your needs
according to the riches of his glory in Christ Jesus.
Philippians 4:19

His divine power has given us everything we need for a godly life
through our knowledge of him who called us by his own glory and goodness.
2 Peter 1:3
Elizabeth is six. She wears a life jacket in the pool and she's been swimming like a fish for the last month. On Friday, her Daddy took the life vest. He told her she didn't need it anymore. The poor first grader was devastated. She wouldn't leave the steps. Finally by the end of the day her dad had convinced her to go into the water with him and have some fun, but she wouldn't even try to swim by herself.
The next day when she came back to swim, I explained that God had given her a built in life vest. Every time she breathed in she filled her lungs with air, and just like the ball floating around the pool, that air in her lungs would keep her up. God had planned for this. All she had to do was trust that God's life jacket would hold her up.
She sat on the steps for at least 20 more minutes before she finally raised enough courage to ask an adult to watch her and let her try to swim to someone. Three hours later she was jumping in and diving for rings on the bottom of the pool free from the cumbersome load of the flotation device.
I'm not sure it's my pep talk that made the difference, but the more I thought about it, the more I realized what I'd told her was a life truth. Everything we need for every task God calls us to is right there in our hands.
Too many times we believe the lie of "you can't." We buy into the illusion that we're too poor or too busy. Our past failures try to convince us we don't have enough knowledge or we'll fail again. We listen to the voices of fear and worry instead of the Spirit as He tries to remind us we "can do all things through Christ who gives us strength." (Philippians 4:13) The plain truth is God gave Elizabeth a built in flotation device, and He's empowered each of us with gifts and abilities, some we haven't even tapped into yet.
So the next time you hear God call you to something new, if you find the words "I can't" forming, stop and ask yourself, "why not?" God has equipped you. Perhaps you've never used that equipment, but that doesn't mean it's not there. His Word promises to give us everything we need. We just have to take off the artificial face saving contraptions we've come to trust and believe God's got it!